Indonesia: Cat Meat At Tomohon Market, Sulawesi
Sulawesi, Indonesia, is home to Tomohon Market where dogs and cats are brutally slaughtered as market shoppers and tourists stroll past.Tomohon Market is only one of 15 traditional markets in Sulawesi, Indonesia.

 Eating dog and cat meat is against the teachings of the Muslim Islamic faith, which is the main religious faith across Indonesia. Christian churches and their worshipers are some of the largest dog and cat meat customers, not only in Indonesia, but in many dog and cat meat countries.
 Cats are elevated in status in Islamic faith countries because it is well documented how much the Prophet Muhammad loved and revered cats. It is documented that when a cat sat next to him, if the cat lay on his robes he would cut the robe around the cat, so as not to disturb the cat's sleep.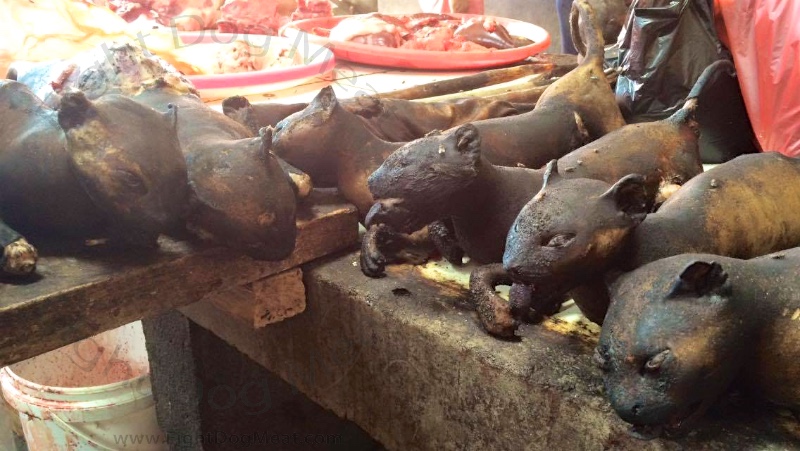 The Islamic faith says it is a sin to see a cat in need and not tend to it. It is against he Islamic faith in every sense, for Indonesia to allow a cat meat trade, where cats are brutally slaughtered for human consumption.