UK: Australian Greyhound MAGIC Rescued From China, Living in UK
Magic is lucky to be alive. Bred by disgraced Australian greyhound trainer Darren Peterson, she was illegally shipped to Macau's Canidrome Greyhound Race Track, China, 'after' the Australian passport ban. Interestingly Magic is listed as 'dead' on the Victorian Greyhound ledger, in Australia, yet she's living in the United Kingdom with Kerry Elliman, founder of Birmingham Greyhound Protection.
Out of thousands of export greyhound dogs shipped to Macau, only a handful have made it out alive. Magic is one of the few. Every greyhound sent to Macau racetrack was sent with a one way ticket. Automatic death sentence!
Peterson was suspended as an Australian trainer after being found guilty of drugging his dogs while they raced, using a permanently-banned substance.The following screenshots are recent excerpts of communication from Kerry Elliman with Darren Peterson.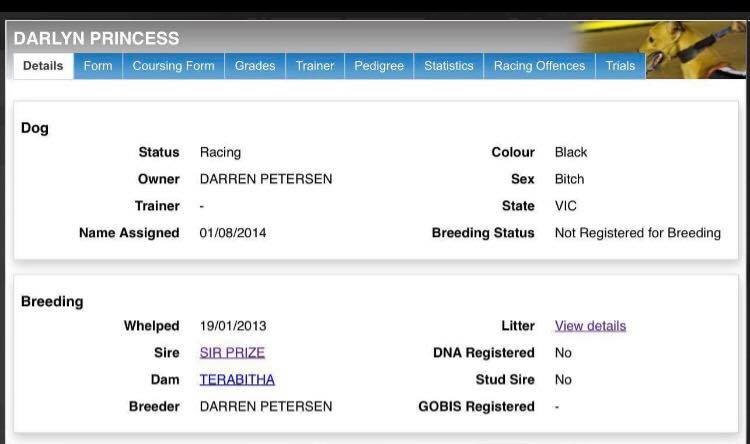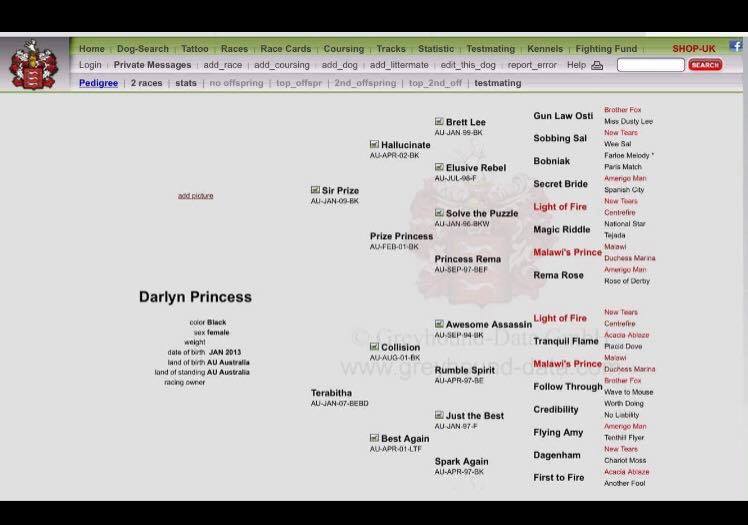 Fight Dog Meat supports the end of greyhound exports and greyhound racing. It is an industry, not a sport. Greyhounds are born into the racing industry and have to run for their life or end up dead way before their time. Many of the dogs only live short lives and die a horrid death.
Greyhounds make excellent pets, are very clean and easy to live with. If you're in the United Kingdom Birmingham Greyhound Protection currently have 40 rescued greyhounds looking for a forever home.
Fight Dog Meat is helping animals and rescue teams in a number of dog and cat meat countries. Please consider a small donation: Paypal: Donate@fightdogmeat.com.




BANK ACCOUNT:
Swift Code: CTBAAU2S
BSB: 06 4474
Account: 1073 2395
Account Name: Fight Dog Meat Ltd.
Email: contact@fightdogmeat.com
Follow us on Facebook: Fight Dog Meat
Follow our Website: www.FightDogMeat.com
Follow us on You Tube: FDM Campaigns
Follow us on Twitter: @fightdogmeat
Follow us on Instagram: fightdogmeat
#fightdogmeat
PLEASE SIGN AND SHARE FIGHT DOG MEAT'S PETITIONS:
AUSTRALIA: Legislate To Make It Illegal To Eat Dog Or Cat Meat In Australia
https://www.thepetitionsite.com/takeaction/401/079/031/
VIETNAM: Stop Dog Meat Abuse
http://www.thepetitionsite.com/818/237/342/vietnam-stop-dog-meat-abuse/
CHINA: Stop Dog Meat Abuse
http://www.thepetitionsite.com/360/473/685/china-stop-dog-meat-abuse/#sign
AFRICA: Evala Dog Eating Festival: Stop Dog Meat Abuse
http://www.thepetitionsite.com/942/070/302/africa-evala-dog-eating-festival-stop-dog-meat-abuse/#sign
PHILIPPINES: Stop Dog Meat Abuse
http://www.thepetitionsite.com/296/247/791/philippines-stop-dog-meat-abuse/#sign
SOUTH KOREA: Stop Dog Meat Abuse
http://www.thepetitionsite.com/873/861/488/south-korea-stop-dog-meat-abuse/
NIGERIA: Stop Dog Meat Abuse
http://www.thepetitionsite.com/229/162/977/nigeria-africa-stop-dog-meat-abuse/
INDONESIA: Stop Dog Meat Abuse
http://www.thepetitionsite.com/561/429/905/indonesia-stop-dog-meat-abuse/#sign
Please visit our sister site:
FACEBOOK: Rescuer's Heart For Animals
WEBSITE: www.HeartForAnimals.com
FACEBOOK: Love Animals Club
(Photo not credited to Fight Dog Meat)
ALL RIGHTS RESERVED
PLEASE CREDIT THE ORGANIZATION WHEN SHARING