There are many illegal greyhound race tracks in China, especially in the northern part of the country. A greyhound owner in Cangzhou, Hebei, repeatedly slammed his racing greyhound into the concrete ground because it was not winning. He swung it over his head and smashed it's head down into the ground again and again.
The dog would have been critically injured and probably left to suffer a slow death by itself. There are no animal protection laws in China so this owner answers to no one. How many other greyhounds has this owner done this to? He seemed quite experienced at it.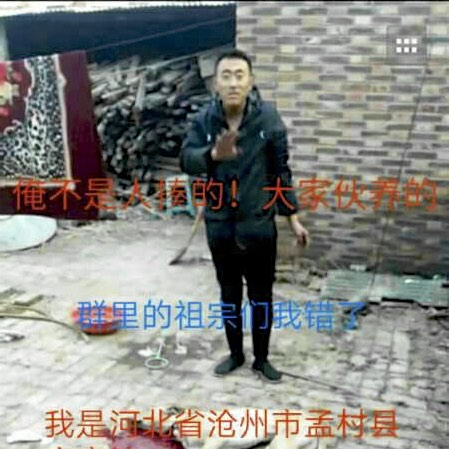 When watching the video (below), please notice that the poor dog's mouth is tied shut to prevent it from screaming out in agony. The owner knew exactly how to twist the dog's long body to hoist it up in the air without causing himself damage. He slams the dog three times but I doubt very much the dog would have even been unconscious.
The critically injured greyhound would have been left with its mouth tied shut, barely able to breath and massive head injuries and possibly many other broken bones in it's body. The man answers to no one. Disgusting.
Video: warning. Viewer discretion advised.
Between ending up in the dog meat trade and being slammed into the ground, these two methods seem to be the way for Chinese greyhound owners to quickly and cheaply dispose of unwanted dogs. This is not the first video of a racing greyhound being repeatedly slammed into the ground.
This is why Fight Dog Meat keeps fighting to stop live exports of greyhounds to China and Vietnam. Both countries have no animal protection laws. We don't know if this greyhound is an export greyhound or progeny of one – but we can be sure its related in some way to live export greyhounds! Location: Cangzhou, Hebei.
Fight Dog Meat will continue to bring you reports from dog and cat meat countries and the wonderful work their rescuers are doing despite no animal protection laws. Turning away or sitting quietly does not end the trade. We'll keep exposing what is taking place to these animals. We're helping local volunteers have a louder voice on a world platform. Ultimately it's the voice of the country's own people whom their government will eventually be forced to listen to, for positive change for animals.
Thank you for reading,
Michele Brown
Founder,
Fight Dog Meat.
PLEASE SIGN AND SHARE FIGHT DOG MEAT'S PETITIONS:
AUSTRALIA: Legislate To Make It Illegal To Eat Dog Or Cat Meat In Australia
https://www.thepetitionsite.com/takeaction/401/079/031/
VIETNAM: Stop Dog Meat Abuse
http://www.thepetitionsite.com/818/237/342/vietnam-stop-dog-meat-abuse/
CHINA: Stop Dog Meat Abuse
http://www.thepetitionsite.com/360/473/685/china-stop-dog-meat-abuse/#sign
Please visit our other site:
FACEBOOK: FDM Vietnam Doggie Ranch
(Photo not credited to Fight Dog Meat)
ALL RIGHTS RESERVED
PLEASE CREDIT THE ORGANIZATION WHEN SHARING