When a pet owner saw his dog being stolen he confronted the dog thief and was almost killed. The dog thief aimed his electric gun at the dog's owner and fired the gun at him! By sheer luck the electric current missed the man by a fraction or it would have killed him. The dog thief in Hoc Mon, Saigon, was chased down by local residents, including the pet owner who he tried to kill. They ran his motorbike off the road and gave him a dose of local justice.
The thief was caught with three deceased dogs, including the owner's pet, another dog and a heavily pregnant dog. The dog thief's motorbike was set upon by furious residents. According to reports the dog thief received injuries to his hands, feet, head, belly and chest. Eventually he was handcuffed and delivered to the police station.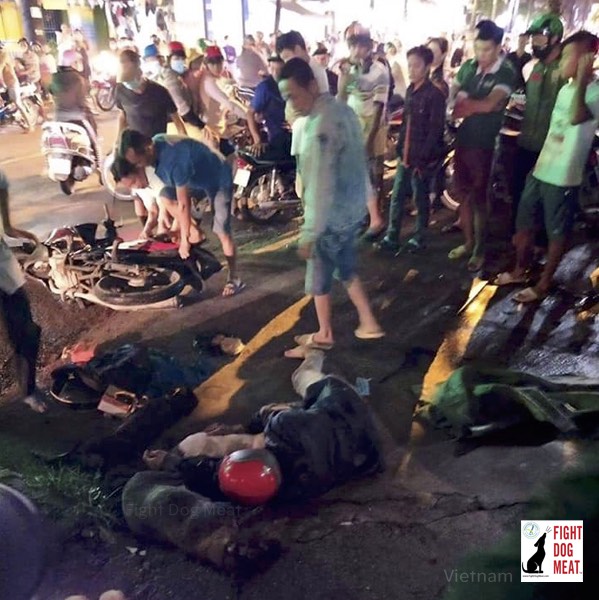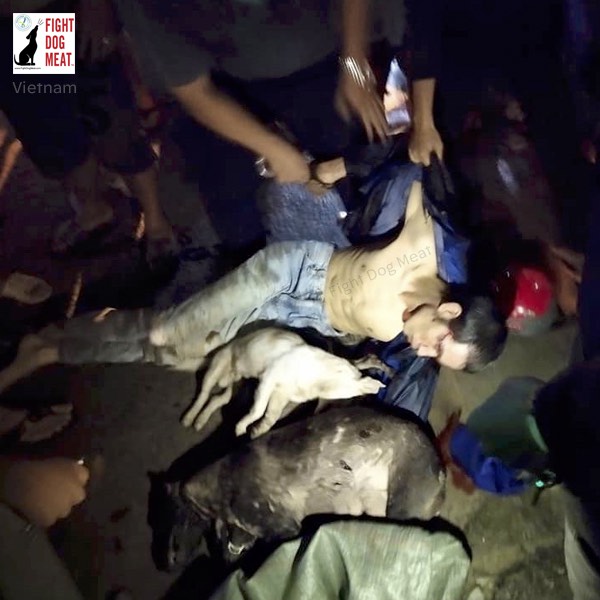 Dog thieves work mostly between dusk and dawn, every night of the week. They're the most hated people in Vietnam. They usually work in violent gangs and always carry weapons to injure, main or even kill any person who gets in their way. They're often addicts who want quick cash for drugs or gambling. They have no regard for anyone or for the devastation they bring to people's lives.
Fight Dog Meat will continue to bring you reports from dog and cat meat countries and the wonderful work their rescuers are doing despite no animal protection laws. Turning away or sitting quietly does not end the trade. We'll keep exposing what is taking place to these animals. We're helping local volunteers have a louder voice on a world platform. Ultimately it's the voice of the country's own people whom their government will eventually be forced to listen to, for positive change for animals.
Thank you for reading,
Michele Brown
Founder,
Fight Dog Meat.
PLEASE SIGN AND SHARE FIGHT DOG MEAT'S PETITIONS:
AUSTRALIA: Legislate To Make It Illegal To Eat Dog Or Cat Meat In Australia
https://www.thepetitionsite.com/takeaction/401/079/031/
VIETNAM: Stop Dog Meat Abuse
http://www.thepetitionsite.com/818/237/342/vietnam-stop-dog-meat-abuse/
CHINA: Stop Dog Meat Abuse
http://www.thepetitionsite.com/360/473/685/china-stop-dog-meat-abuse/#sign
Please visit our other site:
FACEBOOK: FDM Vietnam Doggie Ranch
(Photo not credited to Fight Dog Meat)
ALL RIGHTS RESERVED
PLEASE CREDIT THE ORGANIZATION WHEN SHARING