This laughing butcher is a monster. The dog is fully conscious and writhing in agony as he  begs for mercy. The dog's snout is tied to prevent him biting or screaming in full voice. Sơn Truơng Pham laughs out loud as he inflicts unspeakable cruelty. He's using a tiny hand-held blow torch and stabbing the dog with a knife at the same time. The video goes for almost 3 minutes. Clearly this torture had been on going for probably an hour.
In the video he's already scraped off the dog's fur, using boiling water. This poor poor dog! That alone would have been agonizing for the dog. With his flesh raw, Sơn Truơng Pham began burning him alive. He is cooking the dog from the outside, inwards.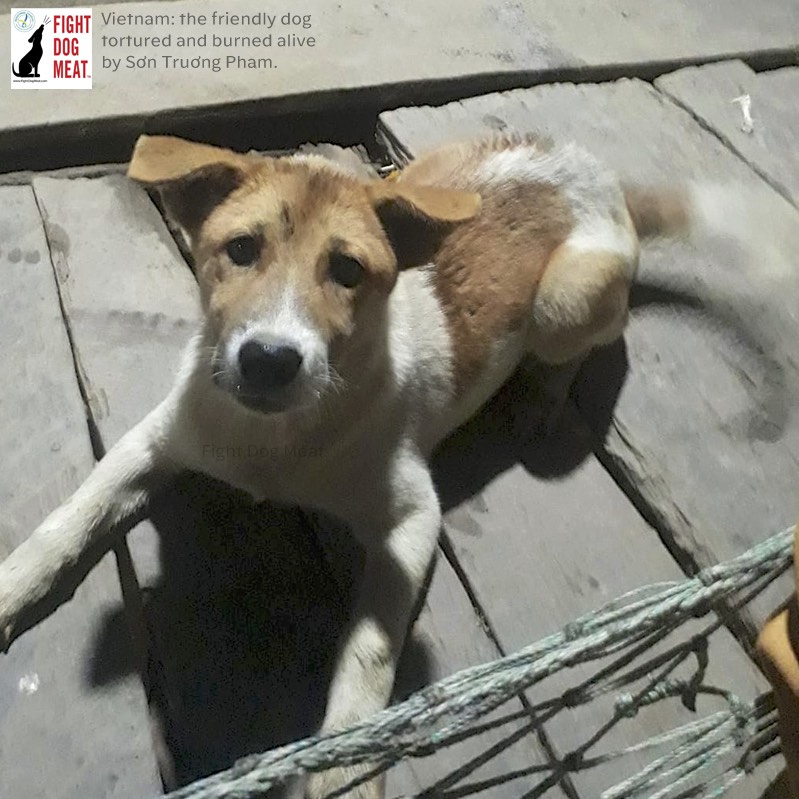 VIDEO: WARNING! VERY UPSETTING GRAPHIC FOOTAGE.
Sơn Truơng Pham is a pathetic coward and needs to be removed from society. He is a dangerous to everything and everyone around him in society. Vietnamese animal lovers are incensed and raging war against him!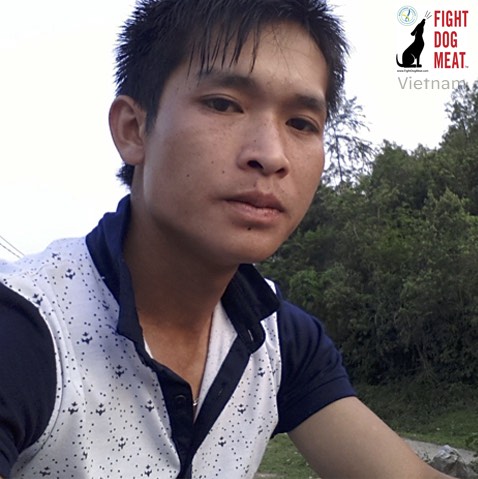 Fight Dog Meat will continue to bring you reports from dog and cat meat countries and the wonderful work their rescuers are doing despite no animal protection laws. Turning away or sitting quietly does not end the trade. We'll keep exposing what is taking place to these animals. We're helping local volunteers have a louder voice on a world platform. Ultimately it's the voice of the country's own people whom their government will eventually be forced to listen to, for positive change for animals.
Thank you for reading,
Michele Brown
Founder,
Fight Dog Meat.
PLEASE SIGN AND SHARE FIGHT DOG MEAT'S PETITIONS:
AUSTRALIA: Legislate To Make It Illegal To Eat Dog Or Cat Meat In Australia
https://www.thepetitionsite.com/takeaction/401/079/031/
VIETNAM: Stop Dog Meat Abuse
http://www.thepetitionsite.com/818/237/342/vietnam-stop-dog-meat-abuse/
CHINA: Stop Dog Meat Abuse
http://www.thepetitionsite.com/360/473/685/china-stop-dog-meat-abuse/#sign
Please visit our other site:
FACEBOOK: FDM Vietnam Doggie Ranch
(Photo not credited to Fight Dog Meat)
ALL RIGHTS RESERVED
PLEASE CREDIT THE ORGANIZATION WHEN SHARING