Traditional slaughterhouses in Saigon must either close down or modernize their facilities and relocate to outlying districts by the end of the year. However dog and cat slaughterhouses are 'not' included in this new health code. Why is it acceptable to turn a blind eye to such a large trade which operates in an underground manner, in deplorable conditions?
Saigon wants to ensure food safety, according to a spokesperson for the City People's Committee. The new health code will include the conditions animals are reared and housed in, as well as animal transportation and slaughter methods. Will this apply to dog and cat meat slaughterhouses as well?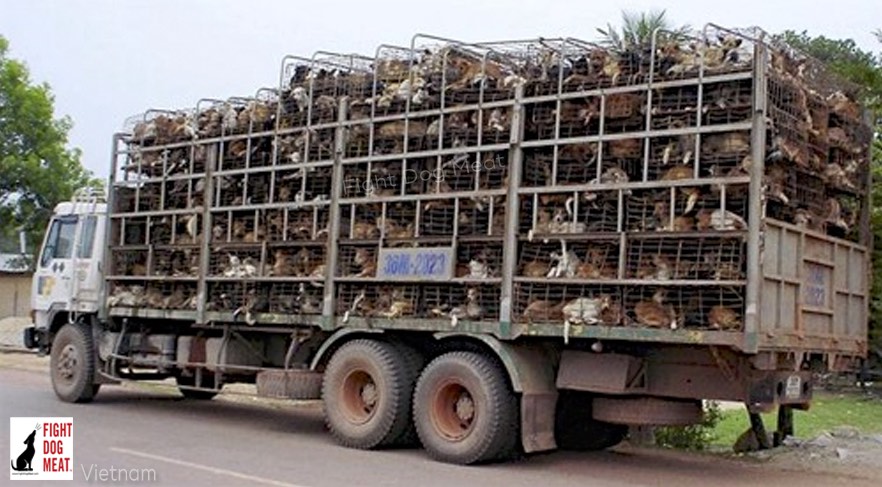 To develop the animal and poultry industry traditional slaughterhouses which do not meet health codes will be forced to close down or relocate; including the largest abattoir in Saigon, known as Xuyên Á. However the city will collaborate with slaughterhouses from outlying provinces to ensure full pork supply for Saigon.
Despite all of the above, on November 12 the city of Saigon permitted a traditional slaughterhouse to begin operations. This caused backlash from several existing modern abattoirs in Saigon, who pointed out the inconsistencies in dealing with city's Department of Agriculture and Rural Development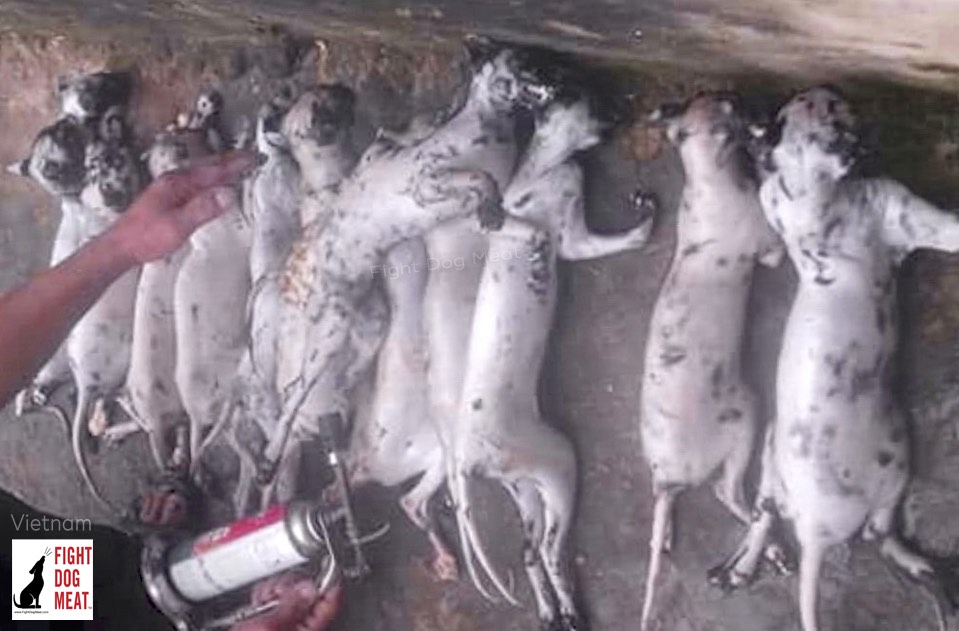 Vietnam is notorious for lengthy delays in handling paperwork. Although seven modern slaughterhouses are planned for the near future, paperwork difficulties have prevented modern slaughterhouses from being completed on schedule, according to the HCMC Department of Agriculture and Rural Development.
Four modern slaughterhouses are expected to open in the first quarter of next year, with total capacity of 8,000 livestock animals per day (end of report by VN News.) There are no animal protection laws in Vietnam. This article does not primarily address animal welfare, it is in relation to health codes.
Dog And Cat Meat Slaughterhouses
Dog and cat slaughter in Saigon is being blindly ignored by the city. Per ratio per population Vietnam has the largest dog meat trade and the largest cat meat trade. The trade is not regulated and has no health codes whatsoever. Countless people have died from eating toxic dog or cat meat, or died of serious illness or disease from working with and handling dogs or cats.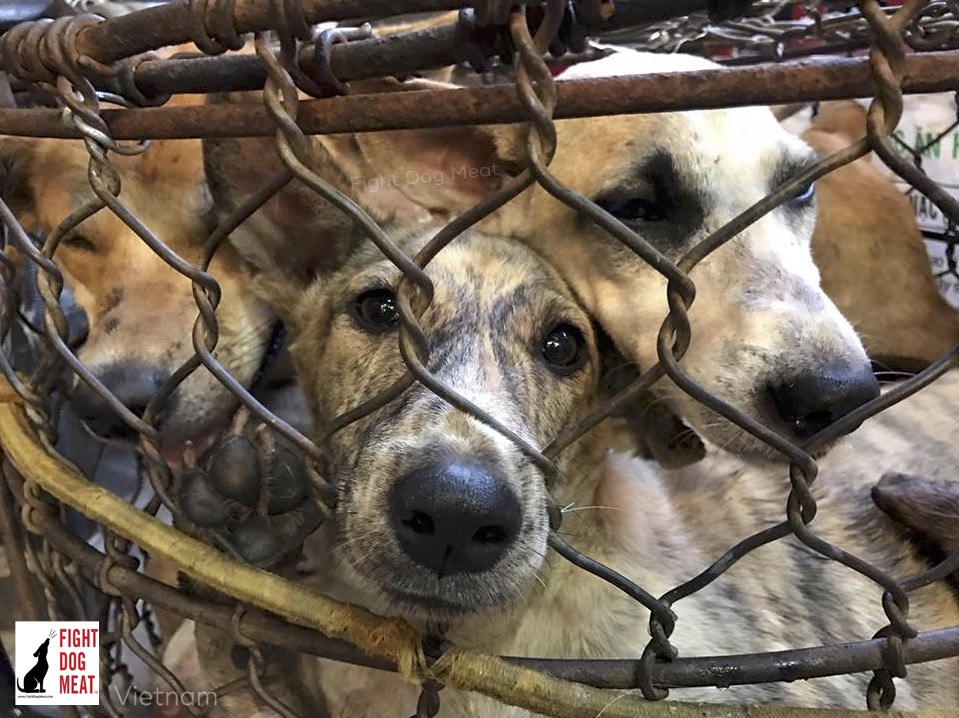 Vietnam has problems with rabies, cholera and many other life threatening illnesses. Yet the dog and cat meat trade continues unchecked and unregulated. Countless pets are ripped from their family, stolen and sold into the brutal dog and cat meat trade every day. They end up in filthy putrid 'traditional' slaughterhouses where they die in terror and pain.
Vietnam desperately needs animal protection laws and the dog and cat meat trade needs to be shut down and done away with for good.
Fight Dog Meat will continue to bring you reports from dog and cat meat countries and the wonderful work their rescuers are doing despite no animal protection laws. Turning away or sitting quietly does not end the trade. We'll keep exposing what is taking place to these animals. We're helping local volunteers have a louder voice on a world platform. Ultimately it's the voice of the country's own people whom their government will eventually be forced to listen to, for positive change for animals.
Thank you for reading,
Michele Brown
Founder,
Fight Dog Meat.
PLEASE SIGN AND SHARE FIGHT DOG MEAT'S PETITIONS:
AUSTRALIA: Legislate To Make It Illegal To Eat Dog Or Cat Meat In Australia
https://www.thepetitionsite.com/takeaction/401/079/031/
VIETNAM: Stop Dog Meat Abuse
http://www.thepetitionsite.com/818/237/342/vietnam-stop-dog-meat-abuse/
CHINA: Stop Dog Meat Abuse
http://www.thepetitionsite.com/360/473/685/china-stop-dog-meat-abuse/#sign
Please visit our other site:
FACEBOOK: FDM Vietnam Doggie Ranch
(Photo not credited to Fight Dog Meat)
ALL RIGHTS RESERVED
PLEASE CREDIT THE ORGANIZATION WHEN SHARING