Embassy Letter: United States Of America
The following letter is written by Operation Hound and addressed to the President of the United States, President Donald Trump. Fight Dog Meat is sharing the letter in an effort to help pressure the United States to take action against countries involved in the brutal dog and cat meat trade. Please sign and send a copy of the letter to President Trump.
The letter is available in Jpeg and Pdf.
JPEG version: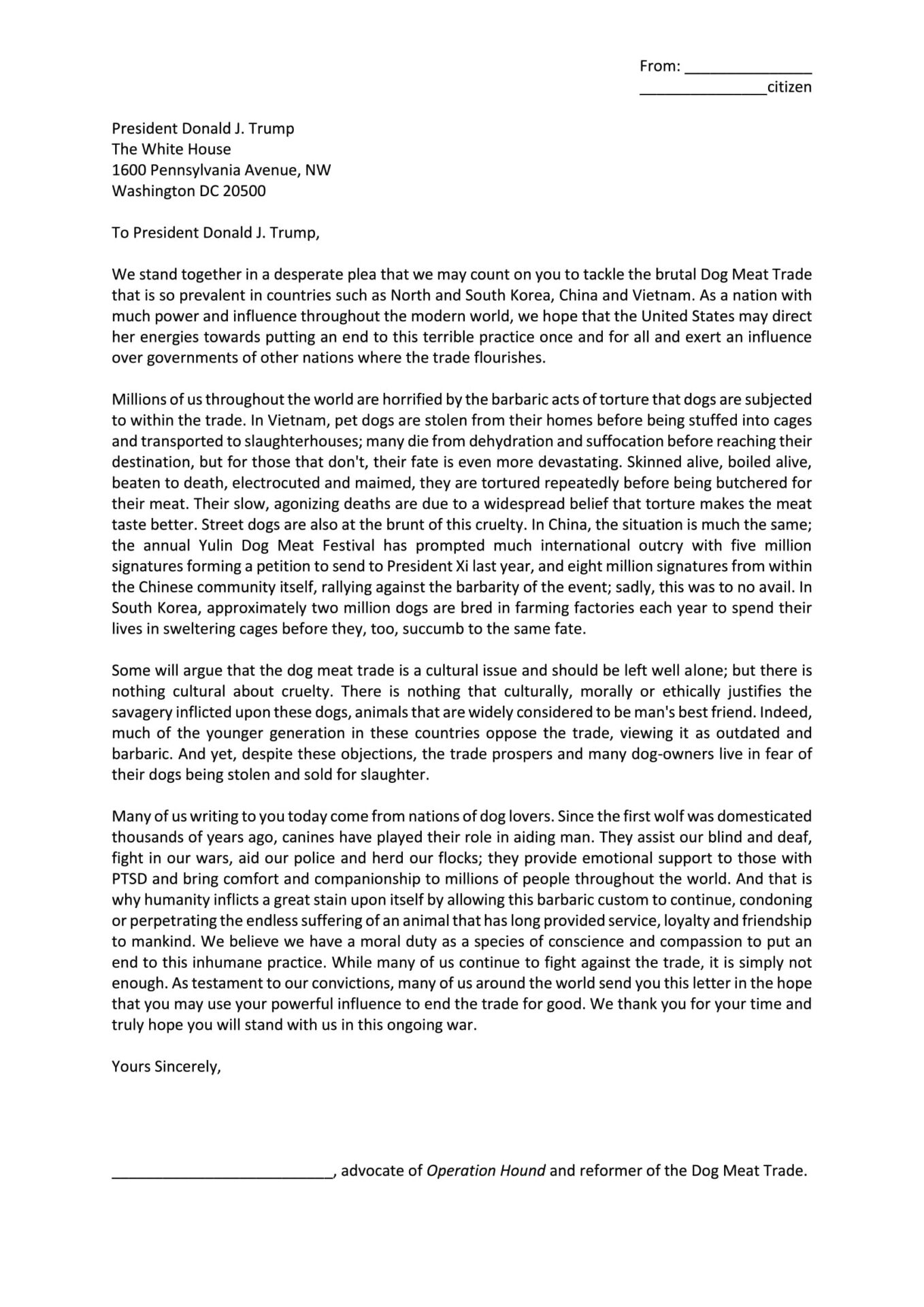 PDF version: