Vietnamese officials stopped a truck after a tip-off and discovered tons of rotting cat carcasses and chicken carcasses which were being delivered as food for human consumption to Thai Binh province, Saigon. The officials said the stench coming from inside the truck was overwhelming. The carcasses had been previously frozen, but had now mostly thawed out and were putrid.
The cat carcasses had begun to change color and decompose. The driver said the truck was loaded at a man's garage and he didn't question where the animals had come from.The driver had no papers and did not know the origin of the animal carcasses, so consequently this was an illegal haul of unclean food. All the carcasses were seized and confiscated. The truck driver is a 34 year old man, known as Truong Van Thuy. [Photos by kenh.vn.]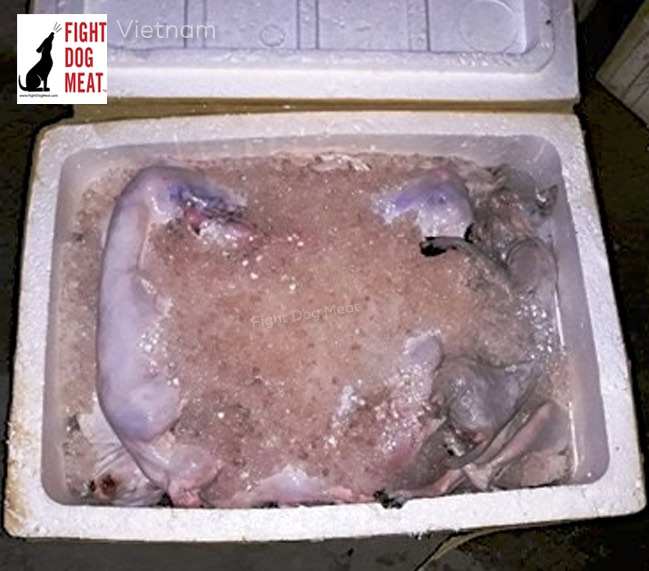 If this truck had not been stopped en route and the meat had been sold for consumption and eaten, it would have posed a serious health threat to the community. It could have resulted in human deaths from eating contaminated meat.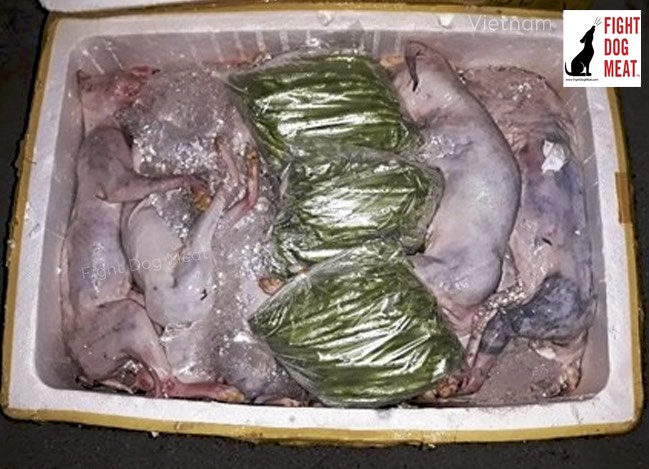 If the man selling the slaughtered animals treated the carcasses with no regard, can you begin to imagine how badly the live animals were treated?
Can you begin to imagine how horrific their slaughter must have been?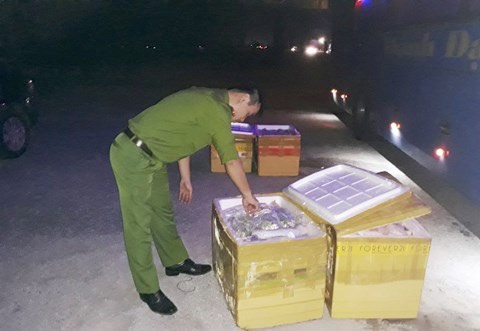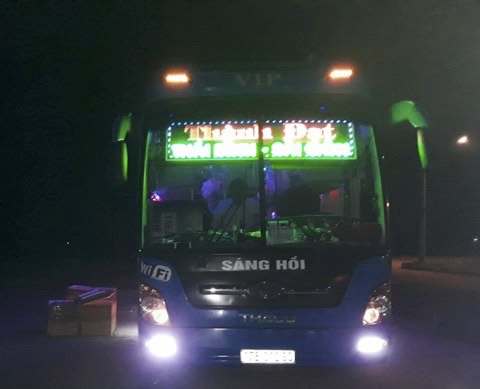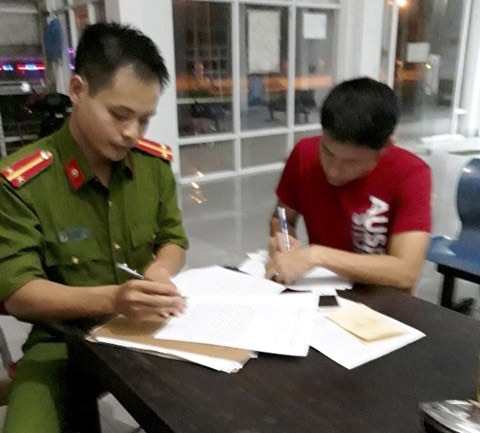 Cats are the forgotten victims of the dog meat trade.
Fight Dog Meat is working just as hard for cats as for dogs.
Fight Dog Meat will continue to bring you reports from dog and cat meat countries and the wonderful work their rescuers are doing despite no animal protection laws. Turning away or sitting quietly does not end the trade. We'll keep exposing what is taking place to these animals. We're helping local volunteers have a louder voice on a world platform. Ultimately it's the voice of the country's own people whom their government will eventually be forced to listen to, for positive change for animals.
Thank you for reading,
Michele Brown
Founder,
Fight Dog Meat.
Email: contact@fightdogmeat.com
Follow us on Facebook: Fight Dog Meat
Follow our Website: www.FightDogMeat.com
Follow us on You Tube: FDM Campaigns
Follow us on Twitter: @fightdogmeat
Follow us on Instagram: fightdogmeat_dot_com
#fightdogmeat
PLEASE SIGN AND SHARE FIGHT DOG MEAT'S PETITIONS:
AUSTRALIA: Legislate To Make It Illegal To Eat Dog Or Cat Meat In Australia
https://www.thepetitionsite.com/takeaction/401/079/031/
VIETNAM: Stop Dog Meat Abuse
http://www.thepetitionsite.com/818/237/342/vietnam-stop-dog-meat-abuse/
CHINA: Stop Dog Meat Abuse
http://www.thepetitionsite.com/360/473/685/china-stop-dog-meat-abuse/#sign
Please visit our sister site:
FACEBOOK: Rescuer's Heart For Animals
WEBSITE: www.HeartForAnimals.com
FACEBOOK: Love Animals Club
(Photo not credited to Fight Dog Meat)
ALL RIGHTS RESERVED
PLEASE CREDIT THE ORGANIZATION WHEN SHARING