A much loved temple dog in Saigon, known as Mi, is well known for welcoming everyone to the pagoda. Shes seven years old and living with the monks, shes always been fed a vegetarian diet. But four years ago she began losing blood in her urine. When the blood continued to pass in her urine, concerned monks began taking her to numerous local vets for a cure.
None of the local vets were able to stop the blood in Mi's urine. After many failed vet attempts, the monks brought Mi to Dr. Nghia's Saigon Pet Veterinary Hospital, where she collapsed on the examination table. Following tests, x-rays and an ultrasound, Dr. Nghia discovered her bladder was blocked and she a massive build up of bladder stones, which had formed over years.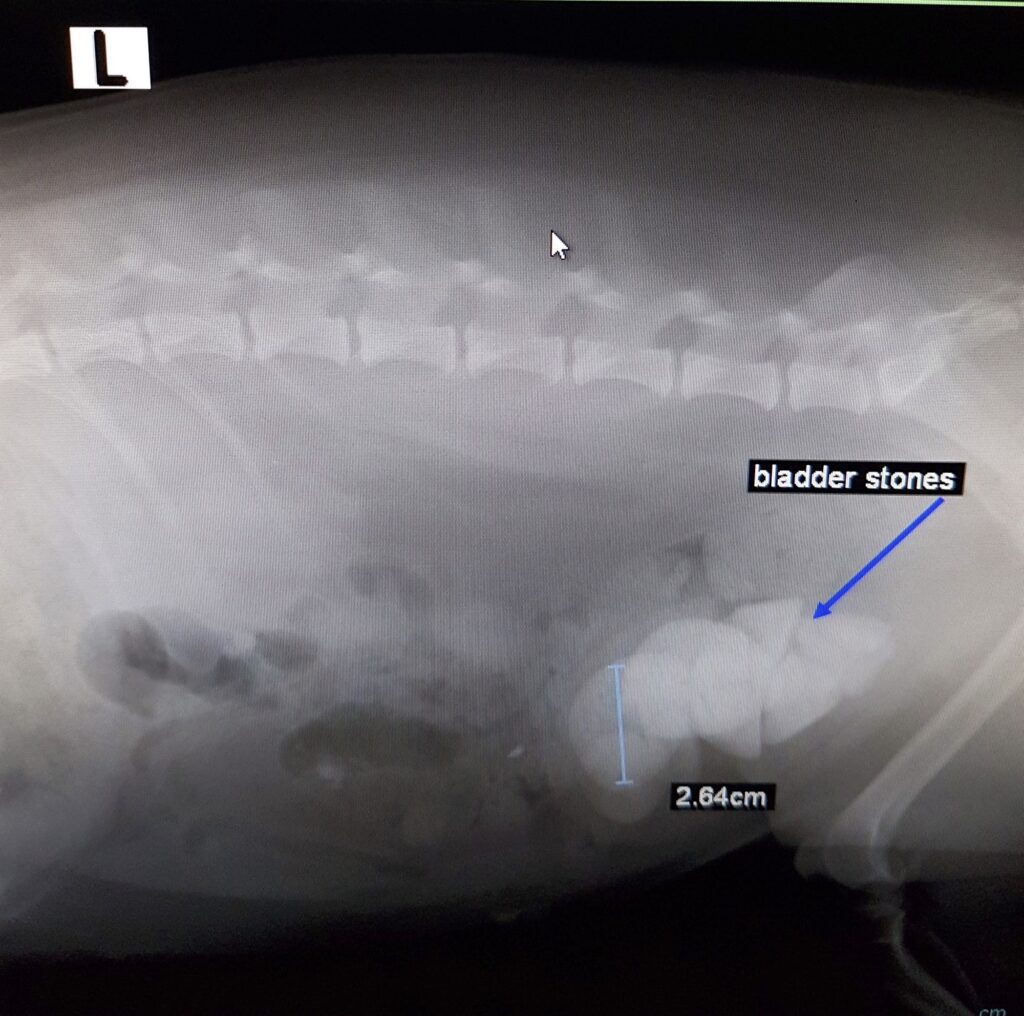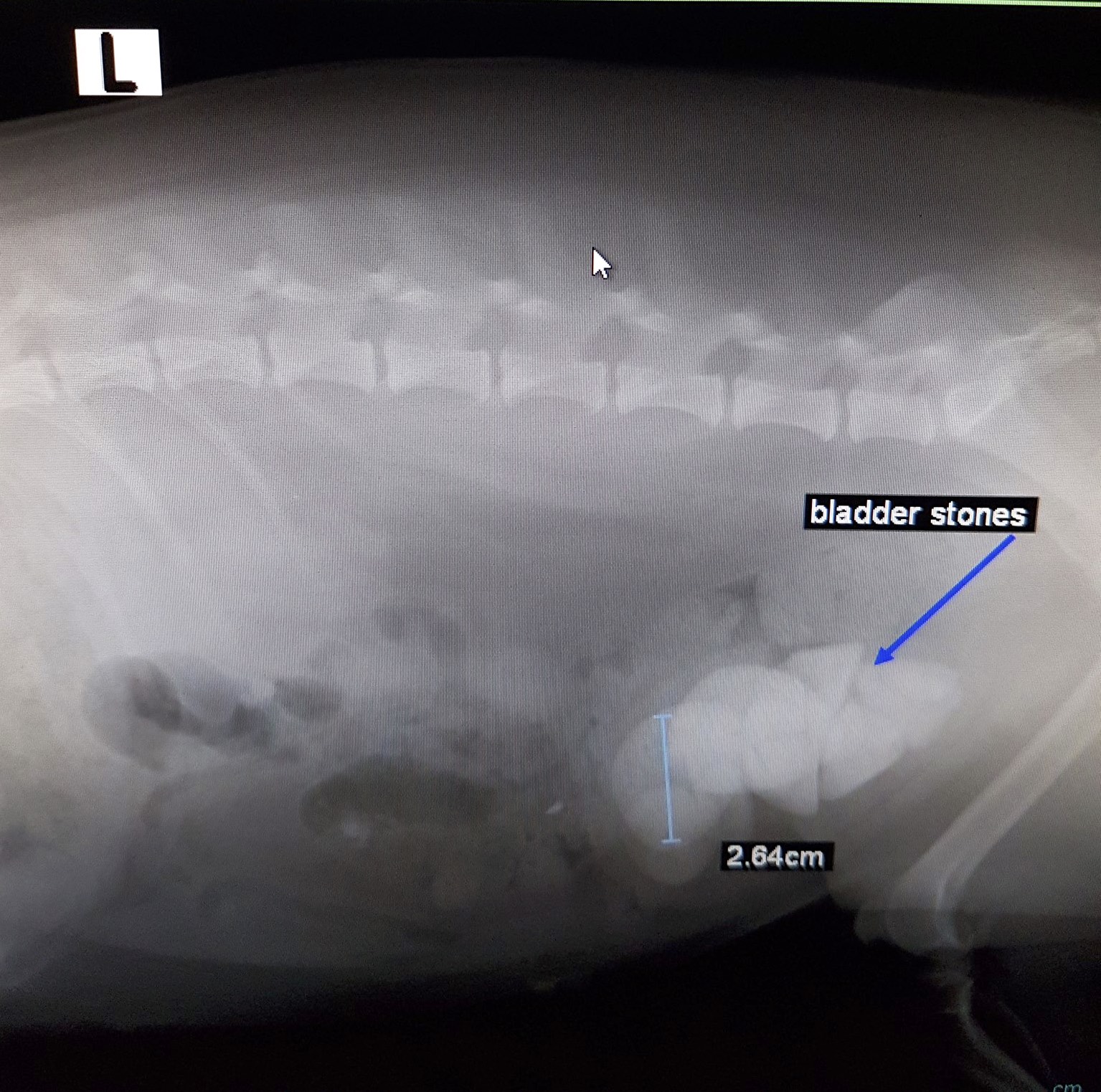 Mi was rushed into surgery on her bladder and the stones were surgically removed.
Are Vegetarian Diets Safe For Dogs?
Speaking about the effect of a vegetable-only-diet for dogs, Dr. Nghai said: "Cooked pure vegetables for dogs and cats is not enough; they can not live on only carrots, vegetables and soy. I think vegetarian food causes bladder stones in dogs. Good and balanced vegan food for dogs and cats is not trustworthy in Vietnam; if it was available in Vietnam, then I would advise owners to feed it to their pets."

Dr. Nghai continued: "Dogs and cats living with vegetarian families can be fed good quality dry food, including special diets to protect against urinary crystals. Although dogs and cats are carnivores and want to eat meat, you do not have to buy meat for them."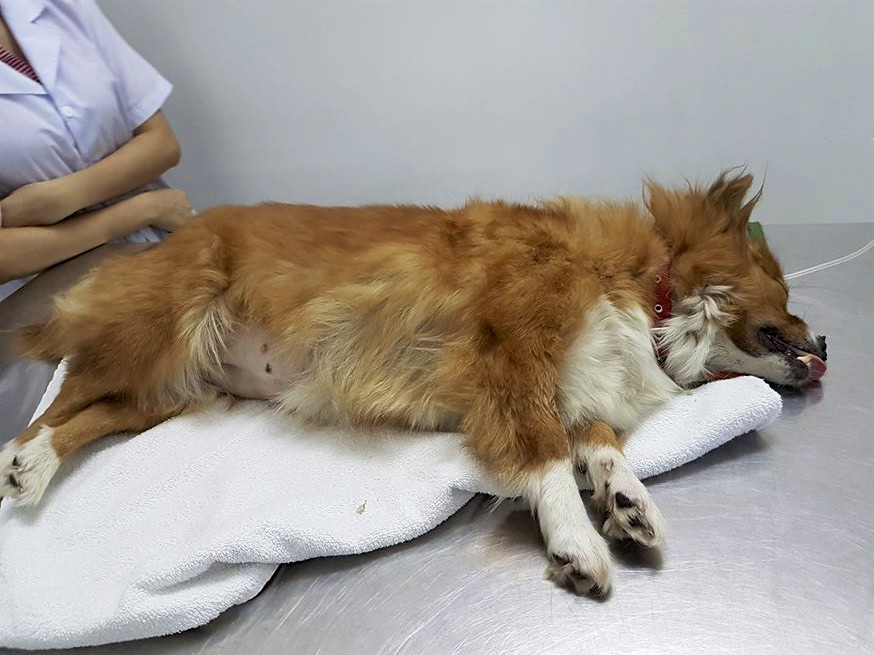 When dogs are fed a vegetarian diet the acidity of the urine is different, and cannot dilute the crystals in the urine. The crystals then accumulate and create a nucleus, to form painful urinary stones. Veterinarians are able to examine bladder stones to determine which type of stone and what diet is needed to avoid more stones in the future.
Dr. Nghia also said: "We have seen at least 17 cases of vegetarian-fed dogs with wrong urine acidity and urinary crystals and [bladder] stones. Changing the diet back to normal dog and cat food solved the problem."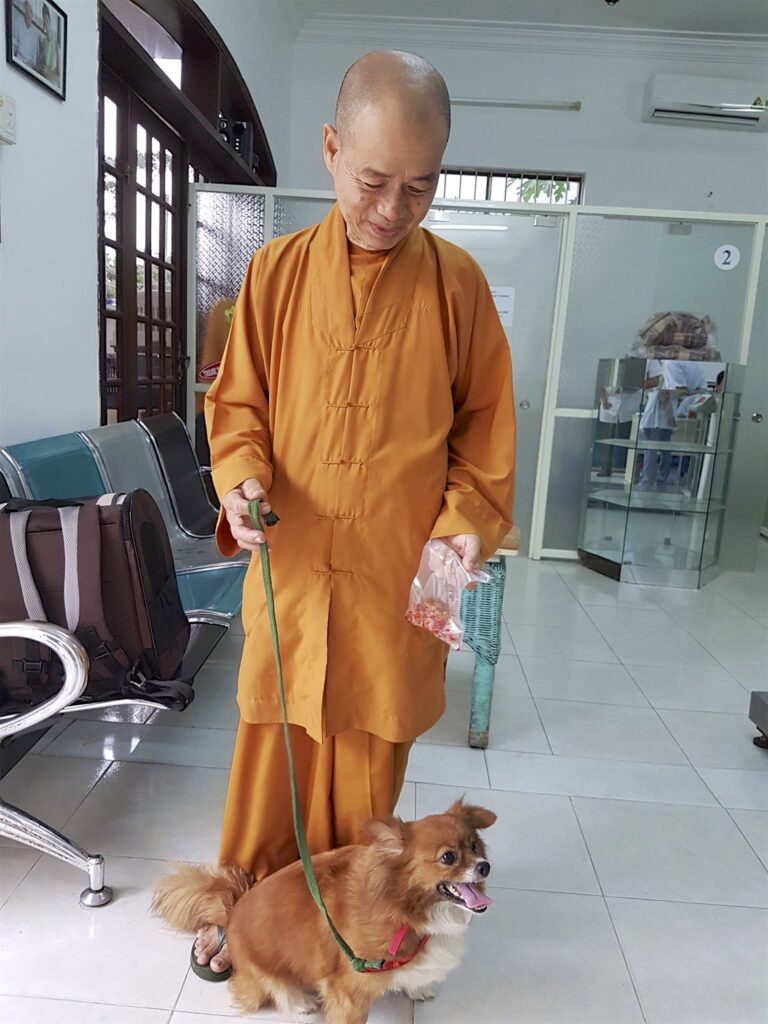 Thank you Dr. Nghai for this important information and for treating Mi, and allowing her to get back to her happy self and welcome more people to the temple.
Fight Dog Meat will continue to bring you reports from dog and cat meat countries and the wonderful work their rescuers are doing despite no animal protection laws. Turning away or sitting quietly does not end the trade. We'll keep exposing what is taking place to these animals. We're helping local volunteers have a louder voice on a world platform. Ultimately it's the voice of the country's own people whom their government will eventually be forced to listen to, for positive change for animals.
Thank you for reading,
Michele Brown
Founder,
Fight Dog Meat.
Email: contact@fightdogmeat.com
Follow us on Facebook: Fight Dog Meat
Follow our Website: www.FightDogMeat.com
Follow us on You Tube: FDM Campaigns
Follow us on Twitter: @fightdogmeat
Follow us on Instagram: fightdogmeat_dot_com
#fightdogmeat
PLEASE SIGN AND SHARE FIGHT DOG MEAT'S PETITIONS:
AUSTRALIA: Legislate To Make It Illegal To Eat Dog Or Cat Meat In Australia
https://www.thepetitionsite.com/takeaction/401/079/031/
VIETNAM: Stop Dog Meat Abuse
http://www.thepetitionsite.com/818/237/342/vietnam-stop-dog-meat-abuse/
CHINA: Stop Dog Meat Abuse
http://www.thepetitionsite.com/360/473/685/china-stop-dog-meat-abuse/#sign
Please visit our sister site:
FACEBOOK: Rescuer's Heart For Animals
WEBSITE: www.HeartForAnimals.com
FACEBOOK: Love Animals Club
(Photo not credited to Fight Dog Meat)
ALL RIGHTS RESERVED
PLEASE CREDIT THE ORGANIZATION WHEN SHARING