Thank you to Phu An Police for intercepting dog traffickers in Hue, central Vietnam. Dogs had their mouth bound tightly shut to stop them screaming and attracting attention. The dog thieves interlocked the dog's front and back paws and tightly bound their interlocked paws. Not only could the terrified dogs not breathe, but they couldn't move either. They were like this for many hours, as seen by the tremendous swelling of their paws. Each dog would have been in a lot of pain throughout their entire body.
Phu An, in Hue is a well known route for dog traffickers selling dogs to larger dog traders who move up the chain to commercial dog traders. Dogs are force fed boiled rice and then putrid drain water, and sold by weight. Then loaded onto the massive 1,000 dog trucks which head north toward Hanoi; bound for large commercial slaughterhouses.
Thank you again to Phu An Police for intercepting and saving the dogs. Vietnam needs animal protection laws.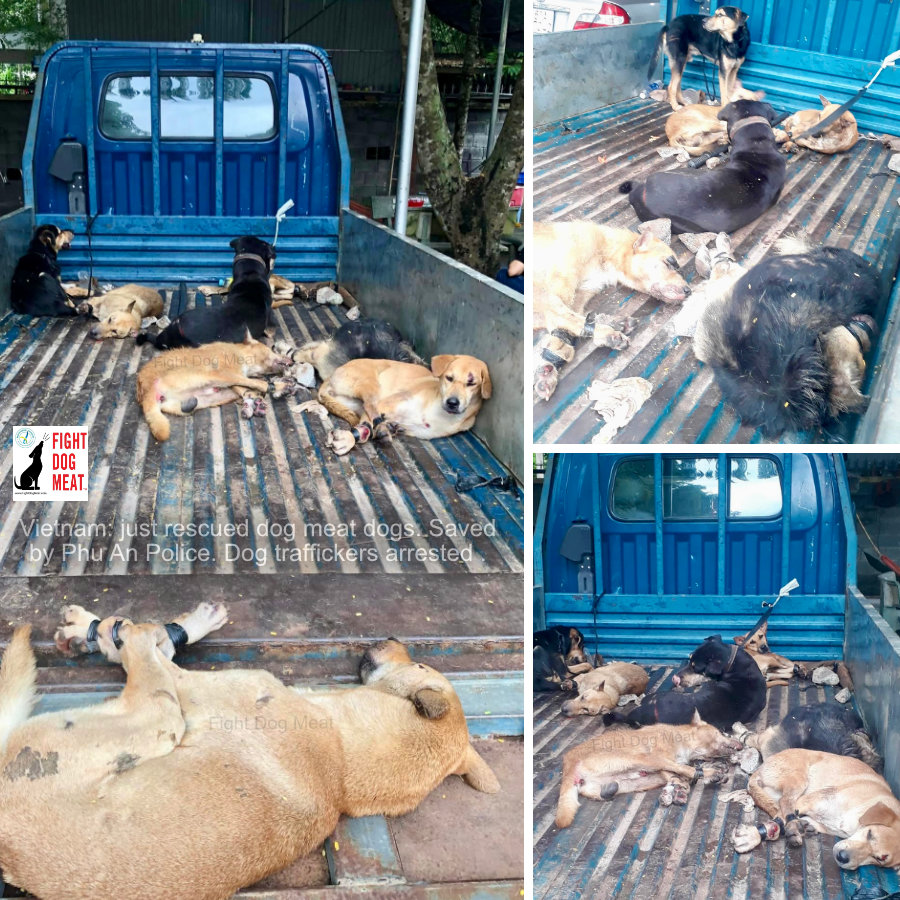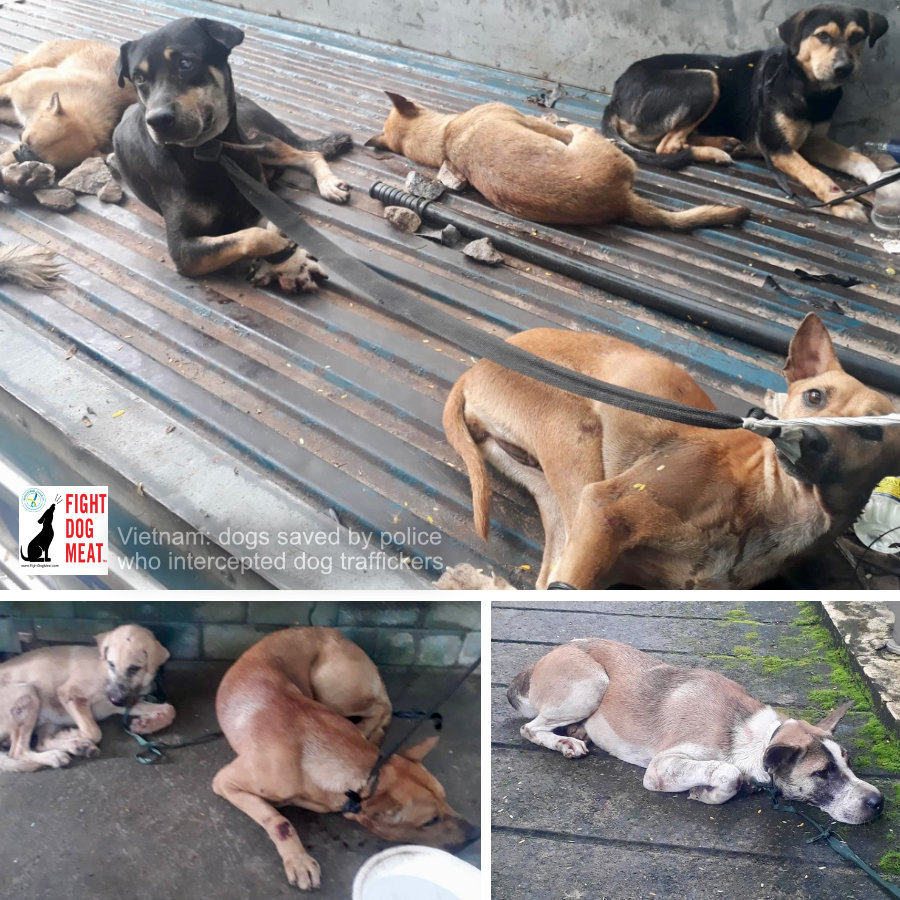 Fight Dog Meat will continue to bring you reports from dog and cat meat countries and the wonderful work their rescuers are doing despite no animal protection laws. Turning away or sitting quietly does not end the trade. We'll keep exposing what is taking place to these animals. We're helping local volunteers have a louder voice on a world platform. Ultimately it's the voice of the country's own people whom their government will eventually be forced to listen to, for positive change for animals.
Thank you for reading,
Michele Brown
Founder,
Fight Dog Meat.
PLEASE SIGN AND SHARE FIGHT DOG MEAT'S PETITIONS:
AUSTRALIA: Legislate To Make It Illegal To Eat Dog Or Cat Meat In Australia
https://www.thepetitionsite.com/takeaction/401/079/031/
VIETNAM: Stop Dog Meat Abuse
http://www.thepetitionsite.com/818/237/342/vietnam-stop-dog-meat-abuse/
CHINA: Stop Dog Meat Abuse
http://www.thepetitionsite.com/360/473/685/china-stop-dog-meat-abuse/#sign
Please visit our other site:
FACEBOOK: FDM Vietnam Doggie Ranch
(Photo not credited to Fight Dog Meat)
ALL RIGHTS RESERVED
PLEASE CREDIT THE ORGANIZATION WHEN SHARING